The SQL AND operator returns a TRUE only if all conditions are also TRUE.  The following truth table shows all combinations of values for the condition (A AND B).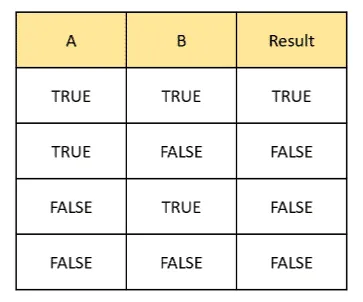 Notice that for the entire expression to be true, both A and B must be true.  We can use this to our favor when writing queries where one or more columns must match to be included in a result. 
This query returns every Person whose first name is John and with a PersonType of EM.
Additional  Resources 
To learn more about the AND Operator, check out these useful resources: